The season of Summer and the Fire element is quite an exciting and warm-welcomed one. Coming out of our hibernation stations of Winter – we begin to see the changes of nature around us and feel the shifts from the Spring energy within us, too. The sunshine hits differently and the blooms begin to make their grand stretch upward sparking new life and new growth. We've made it through another seasonal cycle, after all, and the emotions of joy and love (and sadness, too) are swirling in the air.
Joy/sadness is the primary emotion of the Fire element and brings about a sense of relief and pleasure from wintering the colder and darker months. While we're moving from being cooped up inside tending to the warmth of our internal needs, this season is the time to branch out and connect with our friends, loved ones, and community. Love is best exemplified when trust is available allowing for true intimacy with another being – especially with those who light up our soul, bring the best version of ourselves to life, and truly ignite the pure delight of being present. 
The feelings of joy and love naturally open our heart and paired with the summer energy of abundance and living life a bit more 'out loud', it's easy to see how the relaxing and meditative mode from the slower months can lead to a road of burnout if not careful. You might be asking – 'what is it that makes the Fire element, Summertime, and its surrounding emotions so important?' If you think about the concepts of nature and how human beings mimic its cycles, it can be  inspirational, and empowering to see the outside world reflected internally.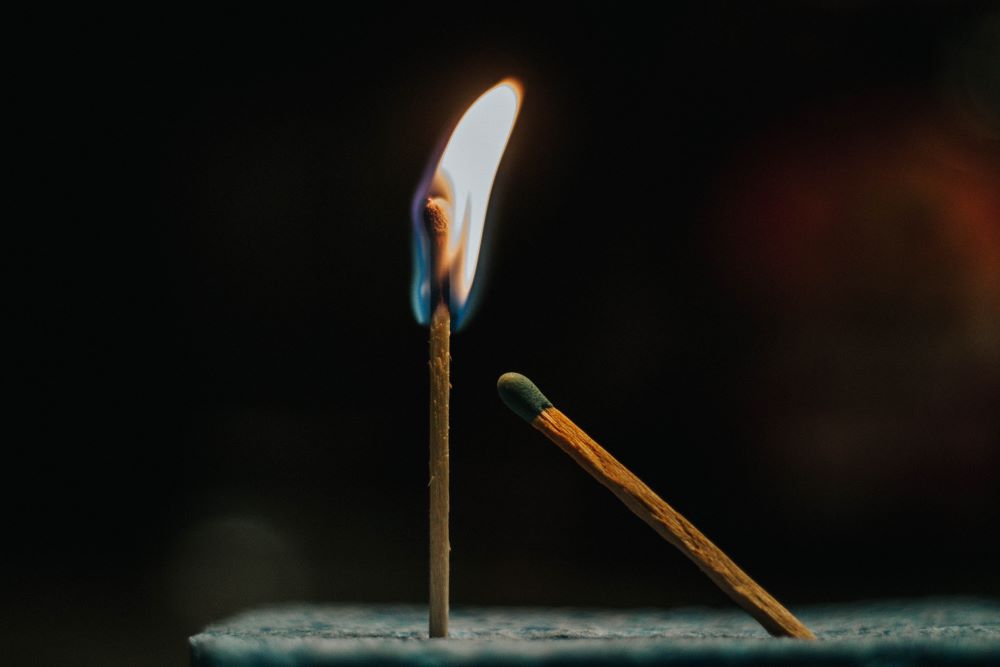 The forces of nature are quite fascinating, and also immensely relatable to our internal world. Take fire and water, for example. Water is a force to be reckoned with and when helping put out a fire, it's the perfect antidote to the Fire element. But too much water can leave the terrain so oversaturated that it might not be possible to even have a fire hot enough to keep you warm. The same can be said with the balancing of our internal Fire as an obvious challenge for this element is burnout by burning the candle at both ends!
Without balance, we can easily lean toward burning too hot or even too cold when seeking opportunities to connect (or sometimes even avoid connection) with others.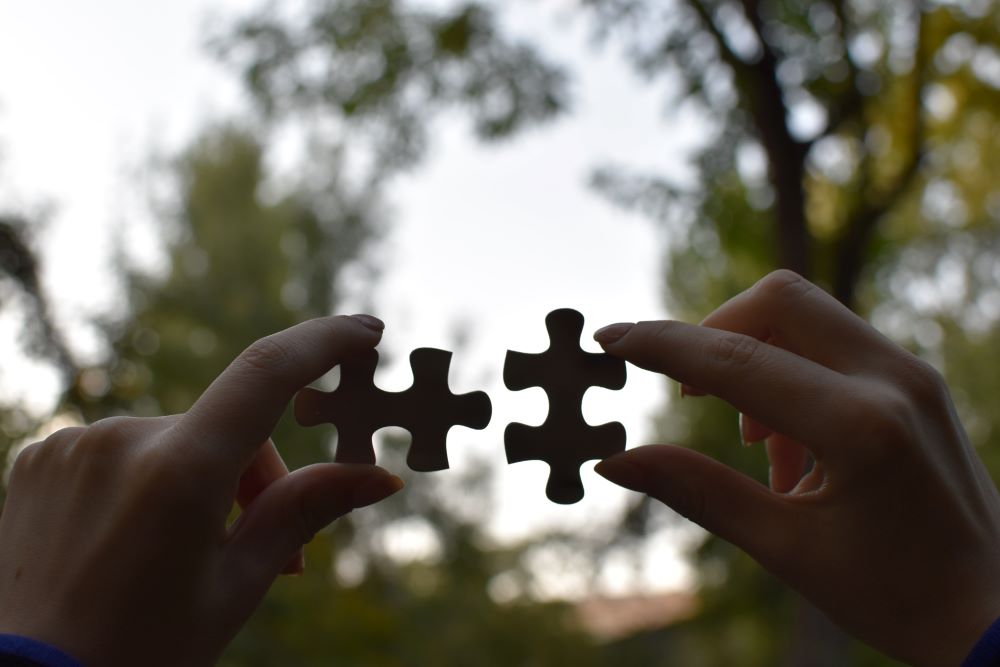 When we lose connection, we lose the mirror that helps us to keep control over ourselves and our energy – the duality of 'Yin and Yang'. We must stay balanced in our yin and yang both within our true nature as well as with what is happening outside of us. Being in a state of burnout isn't so much about loss of desire or motivation as it is the loss of bandwidth. In fact, we still have many desires and motivation around and within us – but we have lost the stamina and mental space to invite more in and to say 'yes' authentically.
This negotiation with ourselves is often tied with grief because 'no' must be said more frequently than we're used to and can be mistaken as a lack of caring, interest, or involvement. When we are burning the candle at both ends, dropping into the Water element within us can help us to slow it way down and bring us back to our most authentic self. Water can bring self-reflection and boundaries to a Fire element that has lost its way. 
To reflect on the Fire element within and call upon your own fiery energy, here are a few questions to ask yourself:
What am I most passionate about?

Do I allow myself to have fun and let loose? If so, what are the kinds of things that I like to do?

How do I feel about the element of "surprise"?

What brings me the most joy?

Who are the people that get to see my deepest vulnerabilities?

Who and what can I trust about this world?

Do I feel safe to open my heart? 
This is the season to find what nourishes the heart of the Fire element through intentional movement, dance, listening to music, exploring chest-opening yoga poses, and self-expression through writing, painting, and singing. All expressions of what makes the heart sing and soar and brings balance, harmony, and connection to yourself and those around you.
If you want to know what your Five-Element Constitution is made up of, take one of my Five-Element Quizzes to learn more about yourself through the lens of the five-elements and how you can support yourself through the seasons and throughout the year!