The COVID-19 vaccine has generated quite the conversation in the media, politics, scientific community, and within our homes. From questioning if the vaccine is safe, the motivations behind the passing of protocols, and if one would experience potential side effects – it would make sense if you were feeling overwhelmed and in analysis paralysis of the data and news that is circulating.
Our team continues to implement the safest policies and procedures to provide a clean and healthy experience for both our practitioners and patients. With an increase in vaccinations happening around the country, it's important to us to answer your questions to prepare you for before and after the vaccine.
The truth is: there is no one-size-fits-all approach to the vaccine. Each one of us has the task of weighing the risks to the benefits given our individual cases, medical history, health challenges, etc.
My #1 rule when it comes to vaccines is: ONLY VACCINATE A HEALTHY PERSON. This will greatly increase your chances of developing the important antibodies and will greatly reduce side effects of the vaccine. If you wake up the day of your vaccine and you feel "off" or worse – sick, postpone your vaccination.
*If you are chronically/terminally ill, have issues with detoxification (or an MTHFR mutation), or are immunocompromised and are planning to receive the vaccine, I highly encourage you to do it strategically. Spending time supporting yourself with treatment, herbs, and supplements before and after the vaccination will be optimal and reduce the shock to your system. If you are already a patient of ours you know this is how we treat all vaccines, not just COVID. Please call our office if you need support with this. (720) 441-2392
My #2 rule when it comes to vaccines is: REST AFTER YOU RECEIVE THE VACCINE. Vaccines create a challenge for your immune system – that is after all, how they work. And this challenge is what encourages our bodies to develop the important antibodies. With the COVID-19 vaccine, there have been reported side effects most notably in the first 48 hours however, other side effects wait a week or more to appear. Do not schedule massage or bodywork within that 48 hour window, acupuncture however is perfectly ok to receive and can even benefit your body's ability to build antibodies.
My #3 rule when it comes to vaccines is: THE PATHOGEN IS ONLY AS STRONG AS THE HOST IS WEAK. Getting the vaccine does not suddenly make you superhuman and you still must remember to take care of the host (that's YOU!). The stronger you are, the better off you will be to fight any pathogen, virus or otherwise. Do not let your guard down once you receive the vaccine – you can still catch COVID and spread it. The vaccine only reduces the likelihood of a severe reaction to COVID-19. And with many COVID variants developing, it is still unknown how long this current vaccine will be effective (very similar to how the flu vaccine has to be modified each year to match the evolving strains).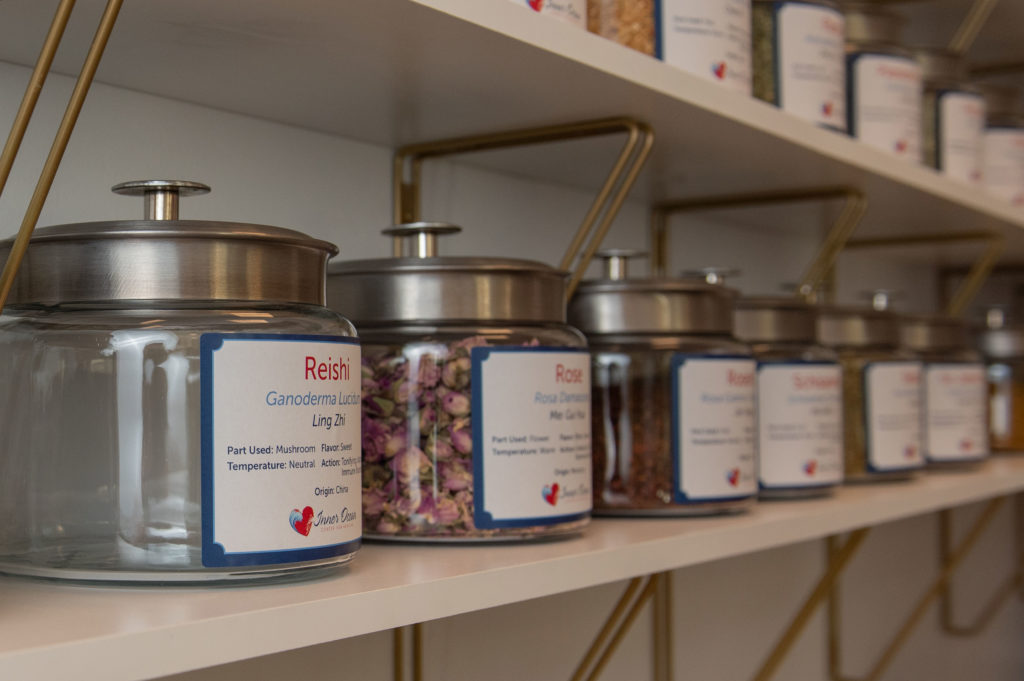 Here are some of the top questions from some of our patients:
Q: Should I get the vaccine?
A: I recommend that you educate yourself on the different vaccine types and look at statistics of vaccine reactions for your age group and also for people with similar health challenges. Ultimately there is no correct answer, this is where you have to listen to YOU. (And of course you can always talk to one of us practitioners). If you are feeling anxious and overwhelmed, it's possible you need more information before you make a decision.
Q: Is the COVID Vaccine Safe?
A: In general, and for a healthy person, the COVID-19 vaccine has a good safety profile.
Q: How is the COVID Vaccine Different From Others?
A: Messenger RNA vaccines—also called mRNA vaccines—are some of the first COVID-19 vaccines authorized for use in the United States. mRNA vaccines are a new type of vaccine to protect against infectious diseases. To trigger an immune response, many traditional vaccines put a weakened or inactivated germ into our bodies. Not mRNA vaccines. Instead, they teach our cells how to make a protein—or even just a piece of a protein—that triggers an immune response inside our bodies. That immune response, which produces antibodies, is what protects us from having a severe reaction if the real virus enters our bodies.
Q: Is the Vaccine Safe For During Pregnancy And Trying to Conceive?
A: According to the CDC website, "mRNA vaccines do not contain the live virus that causes COVID-19 and, therefore, cannot give someone COVID-19. Additionally, mRNA vaccines do not interact with a person's DNA because the mRNA does not enter the nucleus of the cell. Cells break down the mRNA quickly. Based on how mRNA vaccines work, experts believe they are unlikely to pose a specific risk for people who are pregnant. However, the actual risks of mRNA vaccines to the pregnant person and her fetus are unknown because these vaccines have not been studied in pregnant women."
Q: What Can I Expect When Getting the Vaccine?
A: In general, healthy people respond with little to no symptoms aside from an achy arm and injection site.
Q: Are There Ways That I Can Support Myself If I Experience Potential Side Effects?
A: Yes. If you are experiencing life-threatening symptoms, please call 911. If however, you are experiencing symptoms such as headache, tiredness, muscle pain and nausea, please call our office right away and we can help you troubleshoot. Otherwise, feel free to book a tele-health appt by clicking here.
Q: Do I still need to wear a mask after I've been vaccinated?
A: Yes, you do. Except in the case that you are spending time in proximity with other fully vaccinated people. Here is an article with the "Do's and Don'ts of Fully Vaccinated People."
Inner Ocean's Supportive Tips For Before and After Vaccination: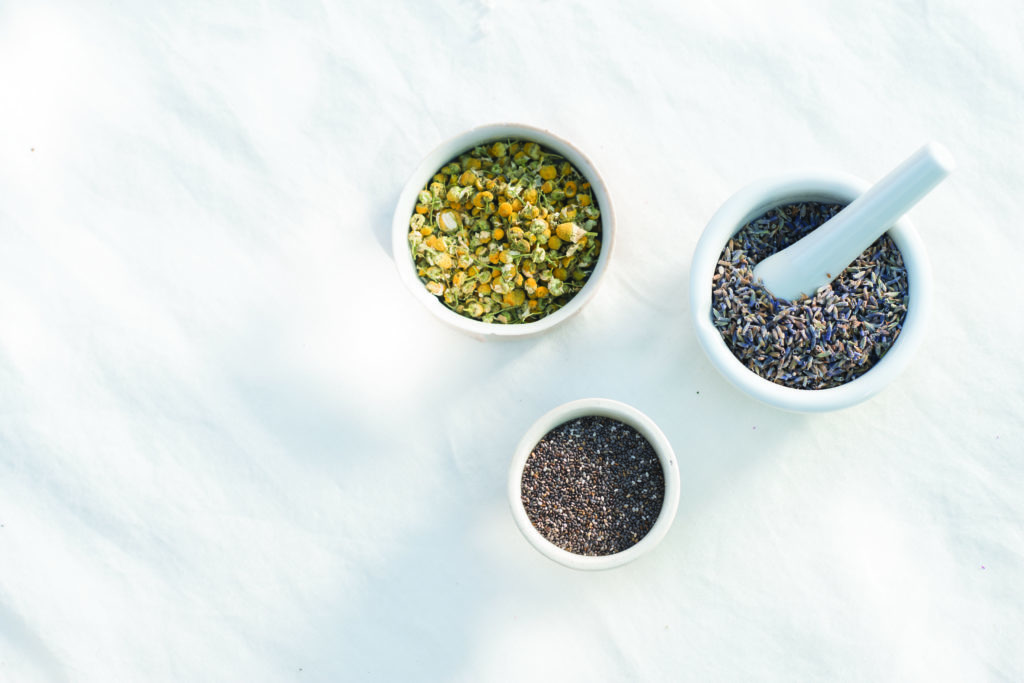 If you're planning on getting the vaccine when it becomes available to you, it's important to be as prepared and supported as possible. Taking care of yourself during the seasonal changes is very similar to preparing for before and after getting the vaccine. Here are a few pre and post vaccination tips to support your system:
Pre-vaccination:
Get an acupuncture treatment prior to your vaccine appointment (one week or less).

Eat dark, leafy greens and get plenty of rest and sleep.

Swap the coffee for green tea to boost your polyphenols and catechins which are excellent in fighting inflammation and increasing antioxidants.

Stick to your vitamins – Vitamins D+K2, Vitamin C liposomal, Vitamin A, Zinc, fish oil, and probiotics are all supportive to your health and well-being.
Post-vaccination:
Soreness and muscle pain may occur near the injection site. This is a great time to get the blood flowing into the arm through pumping by squeezing your hand several times, stretching, qi gong, light yoga, or massage. A soothing arnica-based or CBD ointment may also be beneficial for any persistent aches and pains.

Stay hydrated, get plenty of rest and plan to take it easy for the following 48 hours.

Talk to your practitioner about what herbal remedies best suits you. One Chinese herbal formula that we HIGHLY recommend is Xiao Chai Hu Tang (also called Minor Bupleurum) that is known to help modulate the immune system. Click here to book an herbal consultation or if you are already a patient of ours, call our office and we can get you set up (720) 441-2392.

Schedule an acupuncture appointment after your vaccination. Click here to book an appointment.
President Biden recently announced that all adults will be eligible for the vaccine May 1, 2021.
Be safe, be healthy, and please don't hesitate to reach out to us at the Colorado healing center – Inner Ocean Center for Healing – if you have any questions or are looking for support. We're here for you. Happy healing!