Make Medicine With Your Life
An Earth-Centered Approach to Healing Trauma and Finding Belonging
Most of us spend our days knowing something is deeply out of alignment. We are moving much too fast for our bodies, psyches, and spirits. We feel as though we are at the mercy of our lives. We are sick, sad, anxious, afraid, and lonely. We feel separate from other humans, plants, animals, and the rhythms of the Earth itself. If you have unhealed trauma, if you are burned out, moving too fast, taking on too much, valuing yourself only by your productivity, and have lost touch with your deep inner landscape and the ripe, timely wisdom she contains, this book is for you.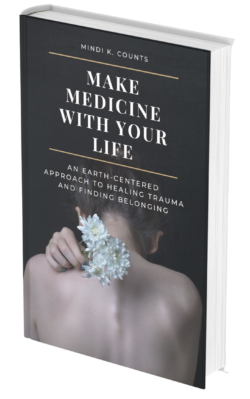 In Make Medicine with Your Life, I draw on ecopsychology, Chinese Medicine, and various Earth-based practices to present a journey toward healing untended trauma. Through lessons on the psychology of trauma and with exercises based on connecting to the Earth, I offer a program that offers a path to tending to your traumas starting with yourself, focusing inward toward your own wounding; you'll then explore the trauma passed on from your family and past generations, and finally the trauma of the land and from feeling disconnected from the Earth.
Once you arrive here, you will fully and unwaveringly root yourself back into the Earth and with your newfound resilience, become available to support the healing journey of other parts of yourself, of your loved ones, your ancestors, and the collective.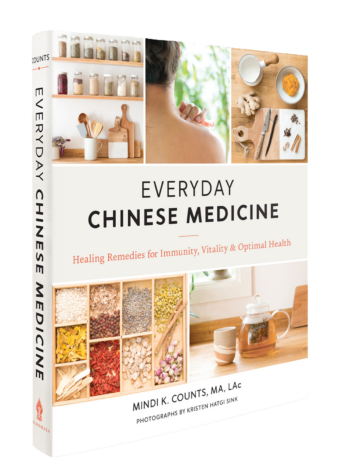 Everyday Chinese Medicine
Healing Remedies for Immunity, Vitality & Optimal Health
This friendly guide to a 2,000-year-old lineage of healing wisdom integrates both the Five Element theory and the practices of traditional Chinese medicine to uncover what your body needs for balance and optimal health.
Available from these booksellers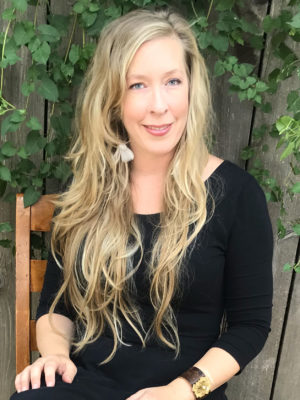 Mindi K. Counts, MA, LAc., is an integrative medical practitioner and Five-Element acupuncturist. Co-founder of the Inner Ocean Center for Healing, Mindi is a keynote speaker, retreat leader and teacher. She is a contributing author to the Trauma Toolkit and Singing Our Heart's Song.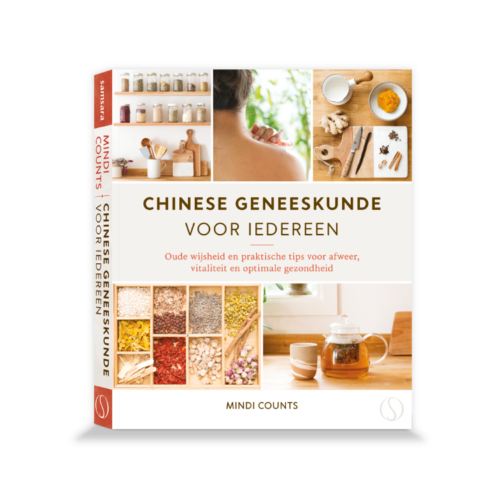 Everyday Chinese Medicine demystifies, simplifies, and reveals patterns to help you take control of your own well-being from the comfort of your own home and kitchen. Mindi Counts – a holistic medical practitioner, acupuncturist, and herbalist – walks you through the seasons, elements, and organ systems to help you understand your unique constitution and how to achieve energetic and physical balance.
With simple recipes, self-care practices, and time-tested herbal remedies, Everyday Chinese Medicine is the perfect companion on your path to complete wellness.