Tending the Roots of Trauma
An Earth-Centered Approach to Healing Personal, Ancestral, and Collective Wounds
In a world where the burden of trauma is frequently veiled, we blame ourselves for the anxiety, depression, workaholism, and multitude of challenges that shape and color our experiences. This pioneering book untangles the relationship between our personal stories of hardship and the collective conditions of our lives, emerging to reveal a path toward greater authenticity, resilience, and belonging.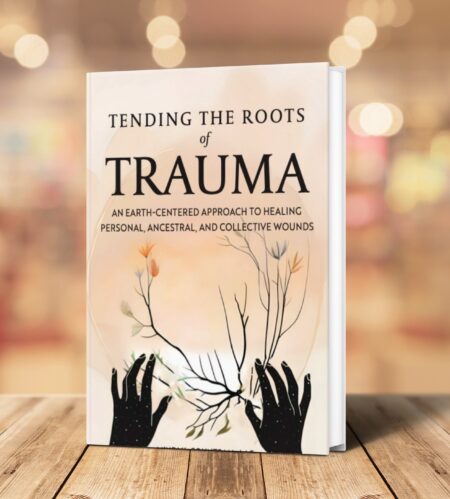 Weaving insights from traditional cultures with the advancements of modern scientific research, 'Tending the Roots of Trauma' illuminates the interconnectedness between the human body and the body of the Earth. Exploring this ancient partnership opens a deep well of untapped resources for navigating the labyrinth of healing. From addressing childhood struggles and ancestral narratives, to unearthing the covert messages of the collective, Mindi shows us how to transform our suffering into medicine for ourselves and the world. Within these pages, practical and empowering invitations guide us to metabolize our own history, removing the barriers to wellness and paving the way home.
Drawing from her background as a holistic healing practitioner and wilderness guide, Mindi invites readers on a voyage into the very heart of their wounding. Each chapter brings light to the unhealed trauma long-held within, liberating an immensity of courage and compassion. Mindi's heartfelt approach fosters an unshakeable dedication to radical self-healing as the first important step toward global healing. Follow her footsteps and embrace the invitation to repattern your nervous system and reclaim a life of deep nourishment.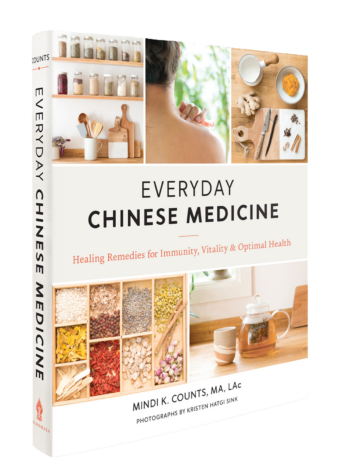 Everyday Chinese Medicine
Healing Remedies for Immunity, Vitality & Optimal Health
This friendly guide to a 2,000-year-old lineage of healing wisdom integrates both the Five Element theory and the practices of traditional Chinese medicine to uncover what your body needs for balance and optimal health. Available in English and Dutch.
Available from these booksellers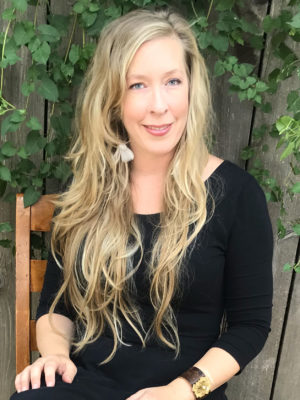 Mindi K. Counts, MA, LAc., is an integrative medical practitioner and Five-Element acupuncturist. Co-founder of the Inner Ocean Center for Healing, Mindi is a keynote speaker, retreat leader and teacher. She is a contributing author to the Trauma Toolkit and Singing Our Heart's Song.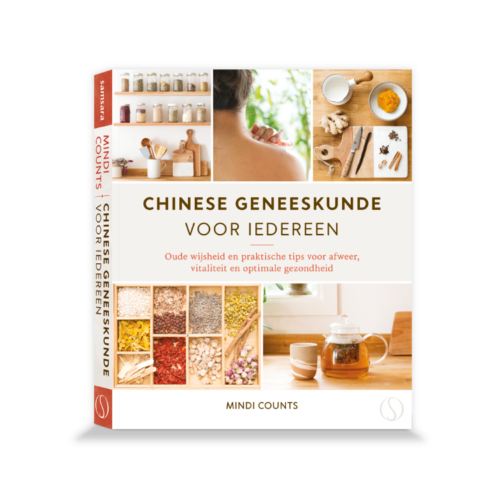 Everyday Chinese Medicine demystifies, simplifies, and reveals patterns to help you take control of your own well-being from the comfort of your own home and kitchen. Mindi Counts – a holistic medical practitioner, acupuncturist, and herbalist – walks you through the seasons, elements, and organ systems to help you understand your unique constitution and how to achieve energetic and physical balance.
With simple recipes, self-care practices, and time-tested herbal remedies, Everyday Chinese Medicine is the perfect companion on your path to complete wellness.